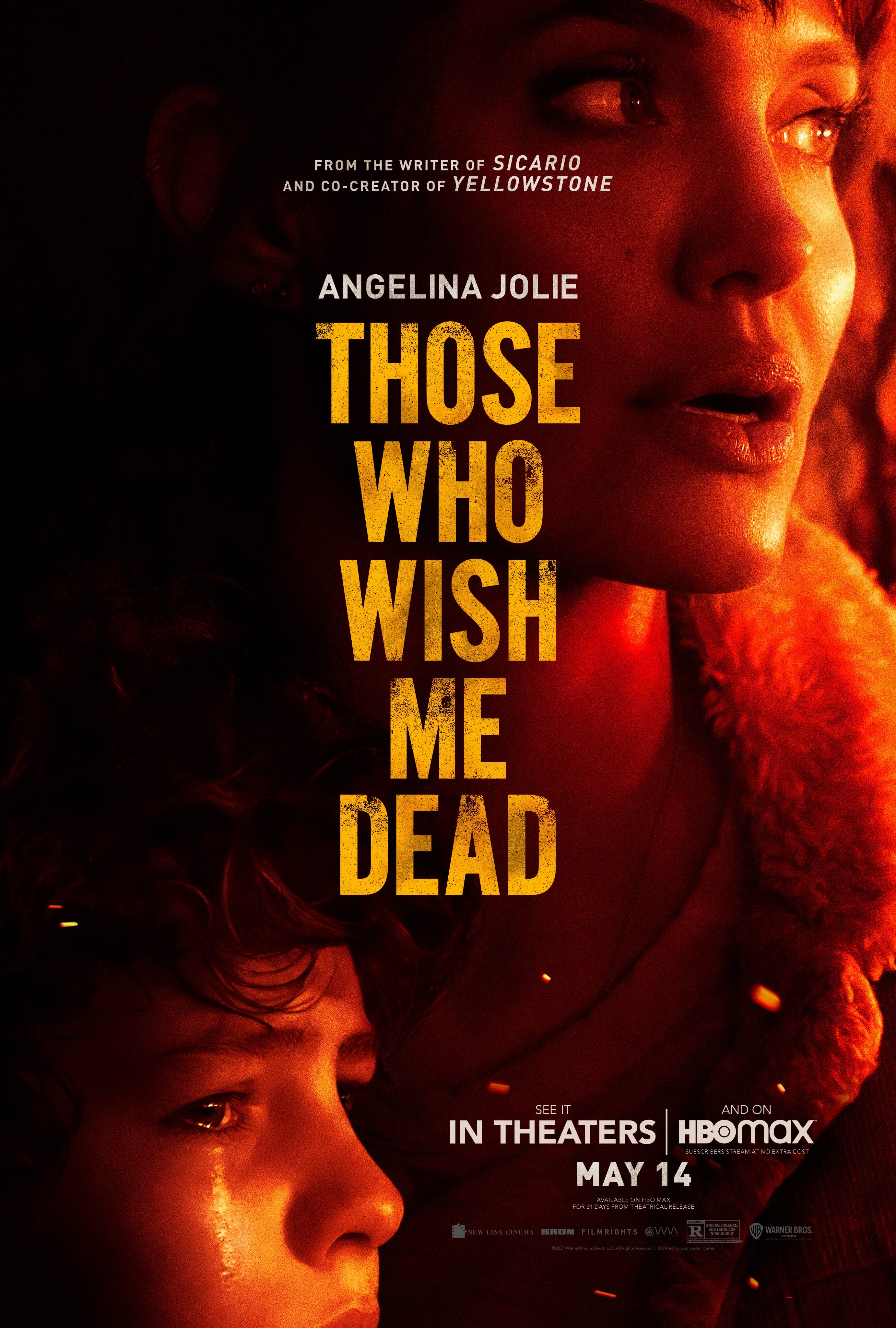 This is one of those films where I thought it was going to be just a disaster thriller. However, Those Who Wish Me Dead is (moderately) entertaining. The film is like a 90s thriller where the concept seems original and has unexpected outcomes and plot twists. Director Taylor Sheridan has the approach of a hunting trail as he did with his previous thriller Wind River (2017). I liked Wind River a little more than Those Who Wish Me Dead, because of its setting and originality. Those Who Wish Me Dead is a bit of a mess, but a captivating ride.
Those Who Wish Me Dead gears on Connor (played by Finn Little), a boy who is a murder witness after his father dies in front of him. His father is assassinated Patrick and Jack (played by Nicholas Hoult and Aiden Gillen). Despite the death of Connor's father, Connor is the target to assassinate next and he ends up stranded in a forest of treacherous forest fires. He finds hope for his chances of survival when he meets Hannah (played by Angelina Jolie). Hannah is an expert of nature survival and takes the safety of Connor into her own hands. The conflict though is there is limited resources, authorities, scattered forest fires and Patrick and Jack are on the trail to find Connor despite the dangers.
Those Who Wish Me Dead had me in moments to being curious towards which portions of forest nature can benefit Connor and Hannah. That is because throughout the film they find themselves needing to find alternatives for their safety as they continue to make it to safety. Those moments were visually enthralling because of the shifting of the forest conditions and the unexpected dangerous attacks that happen both with the assassins and with the forest. I found myself hoping the forest conditions would worsen to put more danger towards Patrick and Jack so Connor can survive. The game of Tetris for survival is critical in Those Who Wish Me Dead.
I felt this film was realistic because of its nature setting. I find that conflicts that can occur in real-life are more visually captivating in these disaster movies. Especially with the other disadvantage of little to no signal to reach for help technologically. That puts the protagonists and the antagonists to think of their conflicts logistically. That is where the chance of survival starts to make Those Who Wish Me Dead extraordinary in many moments of the forest fires and the hunting of the protagonists. Get ready for a nature battles and enemy battles.
Overall, Those Who Wish Me Dead was way better than I expected. The premise was chilling, and the structure was setup properly to follow along with the suspense. Still predictable in fragments, but still a fun and daring ride of craziness. I had a fun time with Those Who Wish Me Dead. Three stars.