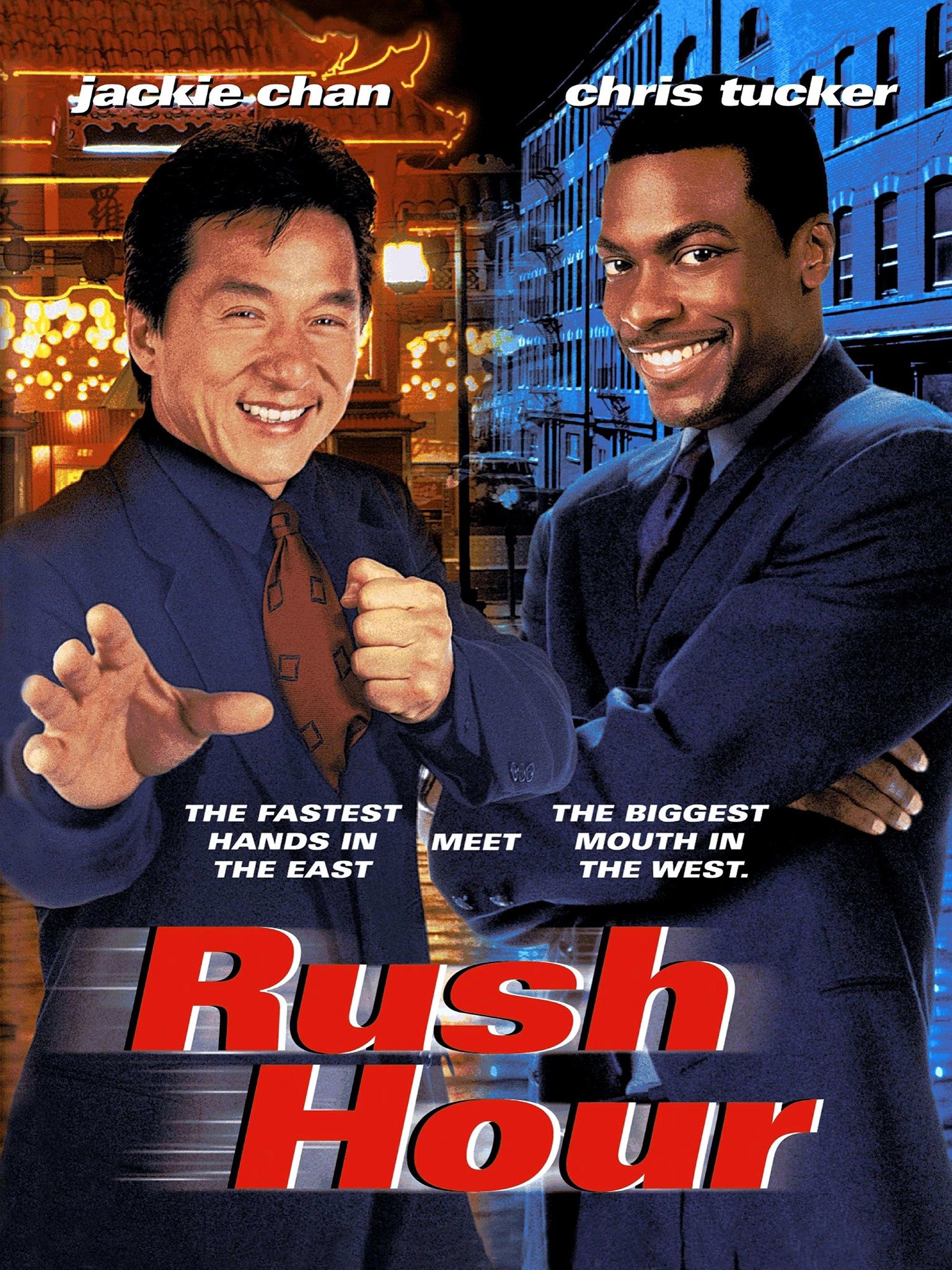 The best part about this summer is the continuation of the creativity to experience classics. I saw the 1998 comedy and action flick Rush Hour outside in the Music Box Gardens lounge of Chicago. What made this experience nostalgic was that it felt like watching a film in a drive-in atmosphere, but instead with tables outside and a screen right in front of us in the outdoors. I loved laughing with many of the other cinema aficionados who was watching this film as well. I also felt like I was brought back to the era prior to how advanced our technology is. The funny moments between Jackie Chan and Chris Tucker were such pure joy, and I have not laughed that hard to Rush Hour in ages.
To recap the plot of the film, Rush Hour gears on Lee and Carter (Chan and Tucker). Lee is an inspector and Carter is a detective. Lee is calm and goes by the rules, Carter (on the other hand) is obnoxious and reckless as a detective, and thinks he is a hot shot. They are both paired up to rescue a Consul's kidnapped daughter and take down a dangerous crime lord. However, as their mission goes further, Lee and Carter learn a lot about each other and have their witty moments. Lee teaches Carter many tactics, and Carter does the same for Lee. That is where the film is hysterical and entertaining, because it is culture clashing and it is a joyride of laughs. The laughing outside made all the fun echo around the garden of the Music Box.
This is the type of film experiences that are still awesome to have (even post-pandemic). That is because it makes many of us have a chance to experience our favorite cult-classics for a second time, or even the first time. I have Seen Rush Hour before, but this still felt like a first, because I never saw this in a cinema. The outside experience felt like a treat. The entertainment was endless.
This is the year to be back in the cinema scene (while being safe). Music Box has had such a creative team behind what cinema enthusiasts love, and how they can still love cinema when resources are limited. I am also excited for the many events that Music Box has planned throughout the coming months (both outside and inside). I had a fun time with this classic. Three and a half stars for Rush Hour and a night of cinema entertainment.