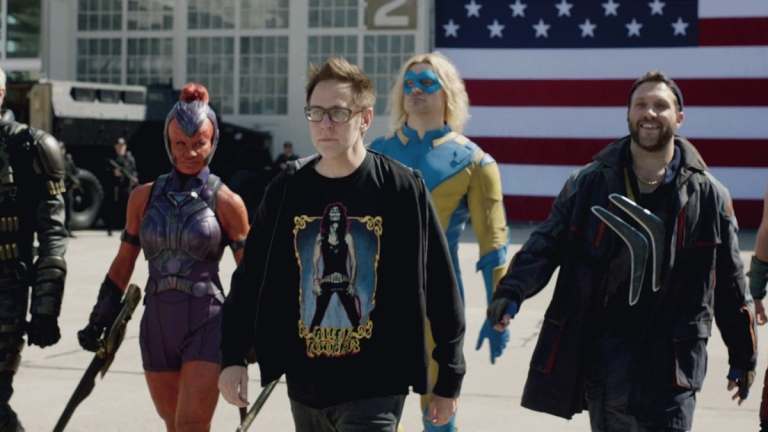 The Suicide Squad will make its fans forget about the 2016 Suicide Squad, a far inferior version of this story . Director James Gunn brings us a high-octane, and hysterical DC Comics hit that is a wild ride of lethal entertainment. The Suicide Squad takes the DC superhero film to a whole new level. It was utter joy, with Idris Elba playing Bloodsport, John Cena playing Peacemaker, Margot Robbie playing Harley Quinn, and Nathan Fillion playing T.D.K. The film is a recipe for unpredictable twists where the laughs will have your sides hurting.
In The Suicide Squad, supervillains are recruited by the government for a mission to infiltrate an enemy-infused island. Amanda Waller, played by Viola Davis, is the recruiter. They seem right for the job, and they may be labeled heroes for the mission, but being heroes is not their cup of tea. Not when there is Blackguard, played by Pete Davidson, or Savant, played by Michael Rooker. The film keeps you guessing whether all or only some of the supervillains will follow through with the mission, and you wonder who you can trust, with everyone being supervillains. 
The Suicide Squad has lots of graphic language and violence that doesn't detract, but actually adds to the film, and it's appropriate for the story. And the actors are also in just the right roles. Cena has just the right egotistical mindset, Elba has a short-fused temper, and Robbie has that innocent girl personality with a bad side to her. And all of the actors keep you laughing because we already know how funny they are from previous projects. Especially Pete Davidson as Blackguard, who we all know from Saturday Night Live and his other comedy bits. The Suicide Squad has its characters in the comedic roles that fit them perfectly.
The Suicide Squad was the most fun I've had at the movies this summer. Seeing the film with the giant screen and crisp sound of IMAX added to that entertainment experience. It can also be seen on HBO MAX, but I believe The Suicide Squad is worth the price of seeing it on IMAX. Three and a half stars for The Suicide Squad.