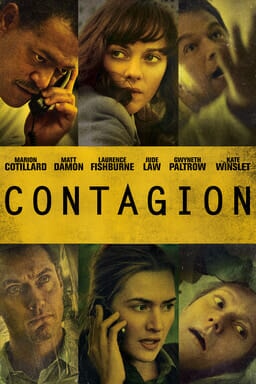 In the fall of 2011, Steven Soderbergh directed a film that shocked audiences around the world about how seriously a virus can impact the globe. Contagion is a dark, sad, and honest emotional thriller about the steps people should take in the event of a pandemic. When people first watched Contagion, it made them want to wash their hands after they left the film in fear. Today, the world is experiencing this pattern almost as accurately as Contagion presented it. The film has recently had many views on streaming services because of the current virus. I think people are now making the connection with Contagion because of its realism to what is happening around the world.
The plot of Contagion revolves around Beth Emhoff (played by Gwyneth Paltrow) who is traveling back from an international trip when she starts to experience flu-like symptoms. She views the symptoms as just a common cold, but later it gets worse and leads to many other health risks. Her husband, Mitch Emhoff (played by Matt Damon), starts to take the illness seriously and get tested, but it is not long until the virus grows out of control around the world. Many government officials and doctors then begin to take precautions to protect the globe during the pandemic. Research doctors, Erin Meer (played by Kate Winslet), Ellis Cheever (played by Laurence Fishbourne), Leorona Orantes (played by Marrion Cotillard) and many others try to figure out the science to determine what can prevent the flu from spreading. There is also a scientist who argues with the media, Alan Krumwiede (played by Jude Law). Krumwiede has many other beliefs which are in conflict with the media, but the pandemic continues to worsen.
In the coronavirus situation that our world is in in now, I keep thinking back to Contagion. That is because the film shows places that are closed as well as stores that remain open, but the essential items are gone.  Eventually, the stores become too overwhelmed to handle the amount of people that are trying to remain safe. The Contagion film has a unique layout where the days are listed as the film progresses. Soderbergh's directing has this format to give his audience an idea of what may happen or may not happen. There are some resolutions, but the quarantine makes people start to lose hope and go into panic mode. To those who have not seen Contagion, it is a faithful and dark film which now seems very realistic considering what is currently going on in the world.
I will admit that the film has moments where the intensity is over-done. However, it is a thriller that will make people think about how they can help contain the spread of COVID-19 by following similar steps to the ones that Damon's character takes to keep himself safe.  The question of the duration of the pandemic remains unanswered as it is difficult to predict when things can go back to normal. As I mentioned previously, the film has been ranking high on streaming services which is a bit surprising to me, because even though this is a captivating thriller, some may find it hard to watch now.  Still, there is no question that the film's message to stay inside and save lives plays a big role in the pandemic today. I give Contagion three stars.  Keep in mind that for some people it may be worthy to watch now, but for others, it probably hits too close to home.